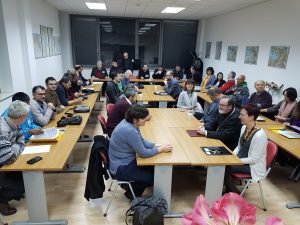 The Annual CEEAMS 2018 Conference WORKING TO LIVE? LIVING TO WORK? was held in Osijek, from February 20th to 23rd, hosted by the Central and Eastern European Association for Mission Studies (Budapest, Hungary) and the Osijek Institute for Mission Studies at the Evangelical Theological Seminary (Osijek, Croatia).
The event gathered around forty theologian, educators, missiologists and practitioners from eight countries and seven Christian denominations to reflect on the work in cities, towns and villages in Central and Eastern Europe.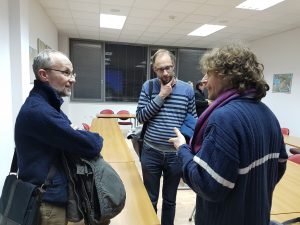 The Conference was dwelling around the issue of faith in the work place, in the world that is driven by ambition and desperate for rest, investigating the Gospel through the perspectives of different Christian denominations: Roman Catholic, Eastern Orthodox, Baptist, Pentecostal, Reformed Christian…
Our common point was that our work is created to glorify God, even, that we are formed to work for God's glory. Through this lenses, our view on labour became meaningful and desirable, our rest possible, and our faith – a link that binds that all together.
"Two aspects of the Conference were the most beneficial for me: learning about the concept of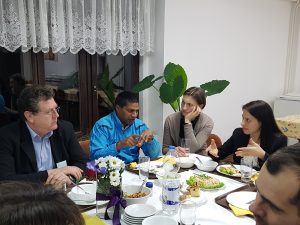 work from theology perspective and meeting new people with different backgrounds and identities."
"Lectures were well prepared and there was enough time for discussion."
"It was a wonderful mixture of friends from diverse religious backgrounds."
"It is good that we, theologians and missiologists from Central and Eastern Europe, gathered around such an important topic, in order to address "blind spots" in interpretation and formulation of work from both Biblical and secular perspective. Presentations were excellent and conversations exciting."